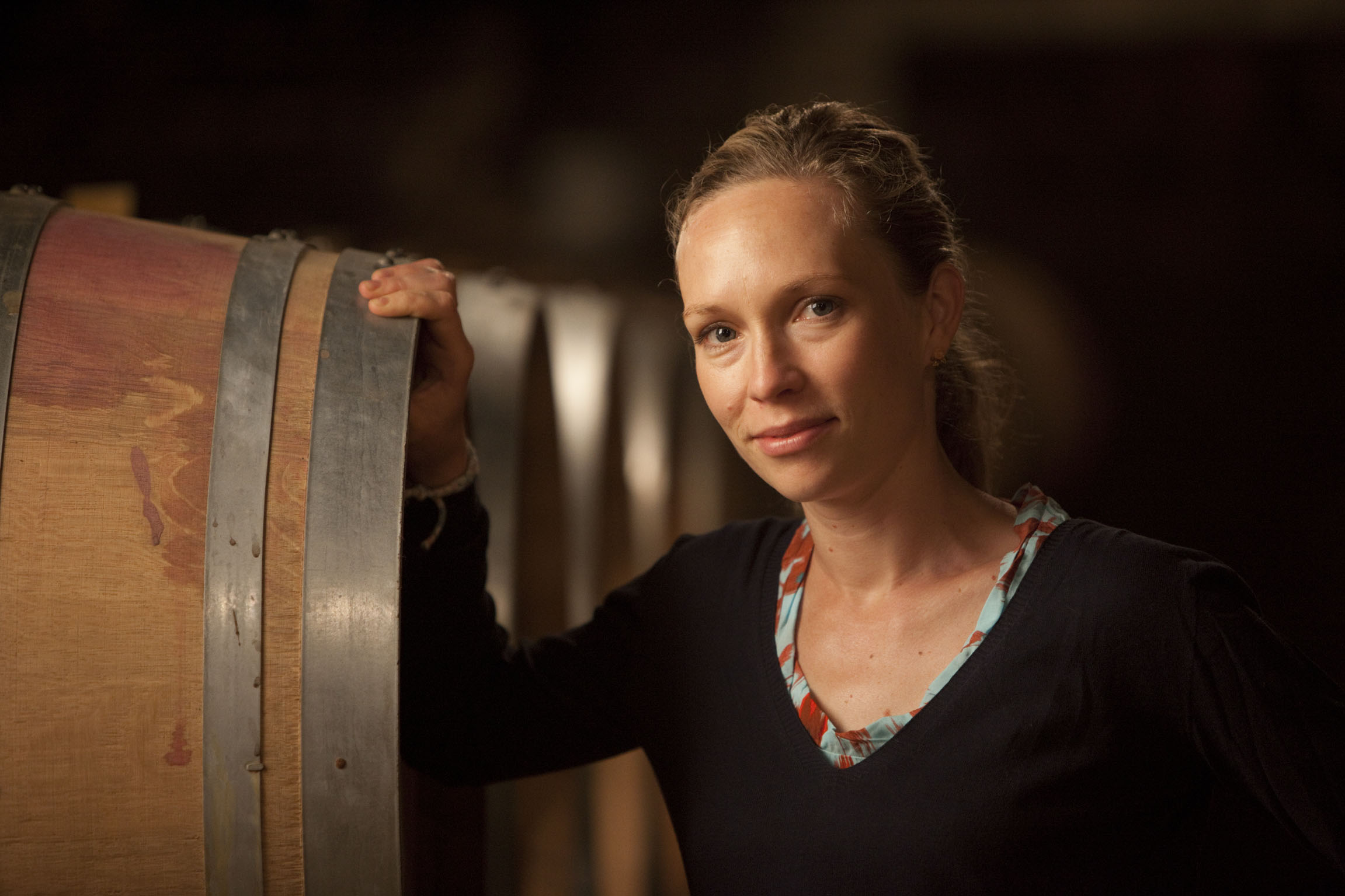 Female winemakers: life's natural nurturers 
Among the unique terroirs of grape-bearing vines that blanket the world's landscape — from the smallest viticultural villages of France, to a patchwork quilt of terrain in Oregon's pastoral landscapes — trailblazing women have distinguished themselves, bringing significant knowledge, vision and innovation to the field.
Leveraging their personal drive, verve and instinctual ability, they ultimately deliver that delicious glass of wine that captures their story, their land, their passion. These iconic women are life's natural nurturers. They have established themselves as notable winemakers, educators, and business owners who have provided the field with an important and inspiring legacy.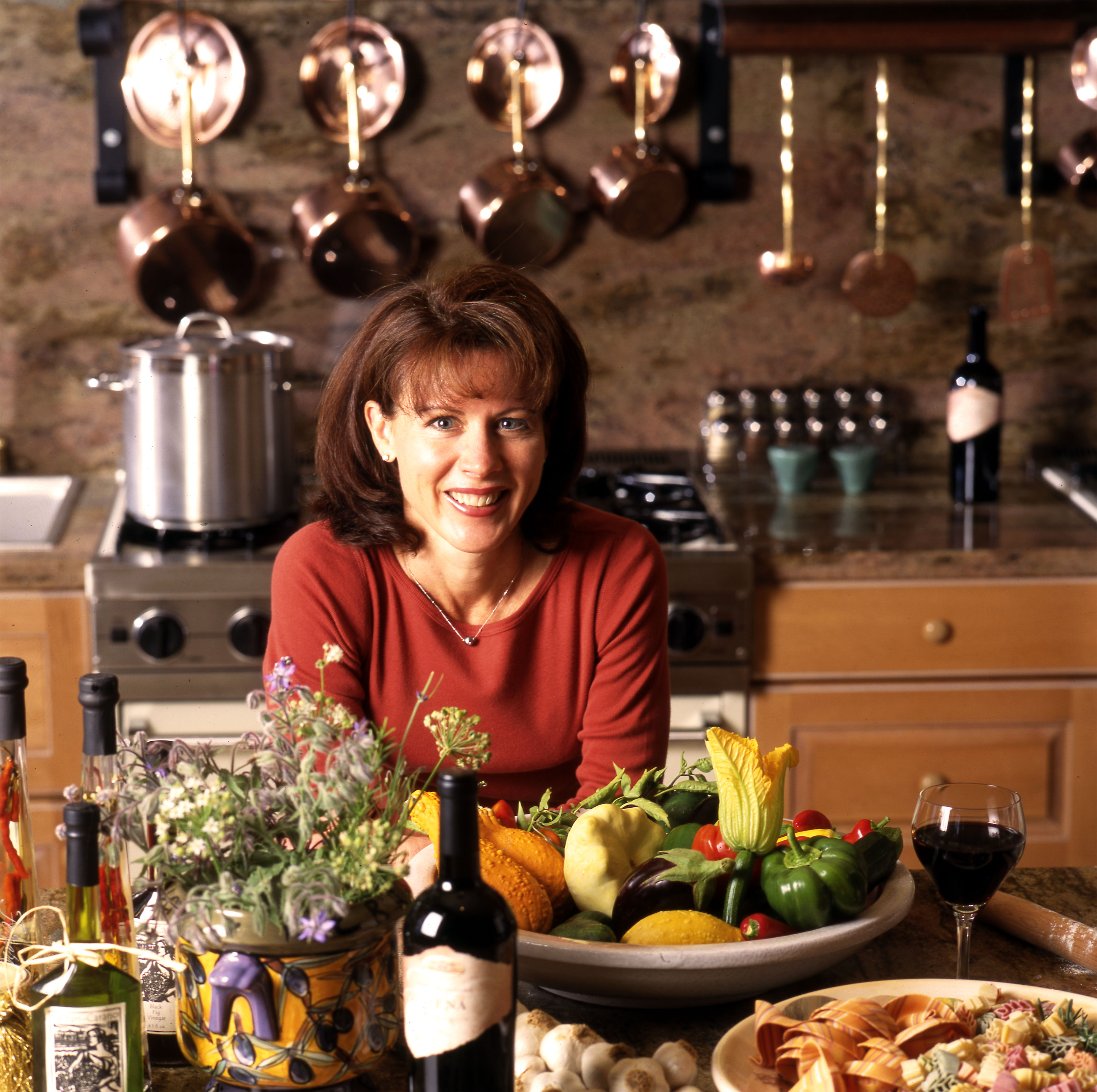 It's springtime in Dry Creek Valley, where Ferrari-Carano Vineyards & Winery, a luxurious Tuscan-style mansion surrounded by majestic gardens, is a sumptuous site against a backdrop of vines that surround it. The season happens to be one of owner Rhonda Carano's favorite times of year.
"At our winery, there are 10,000 tulips blooming, as well as dogwood trees, lilacs, rhododendrons …," she said.
Symbolic of the renewal of life, the vines, too, have emerged through bud break, marking the official beginning of the 2017 vintage season.
Carano, along with her husband, Don, has been a fixture in the hospitality and gaming industry in Reno, Nevada, before becoming rock stars in the wine industry more than 35 years ago. As she looks back through the years, she is excited to see the path continue for women in the wine business, but admits it wasn't always a place for phenomenal femmes.
"Back in the early '80s, the wine industry was somewhat of a 'men's club,'" said Carano. "But since that time, women have excelled and advanced."
Historically, there were notable outliers, from Madame Clicquot, known as the "Grand Dame of Champagne," to contemporary influencers such as MaryAnn Graf, first female winemaker in California and Ann Noble, PhD, developer of the famous Aroma Wheel, among others. Carano suggests that the comradeship, along with the sharing of information and ideas, have fostered the diversification of the wine industry and ultimately provided prosperity to the wine business' landscape.
Spanning from the verdant valley floors, to the mountain ranches in six appellations in the Sonoma, Mendocino and Napa counties, Ferrari-Carano has 24 vineyards.
"This diverse portfolio of vineyards, locations, terroir and microclimates with site-specific vineyard management, has given our vineyard and winemaking teams full control of the quality of our fruit from its source to the finished product — consistency year after year," said Carano.
Executive winemaker Sarah Quider
heads the winemaking team. She jokes that her first job out of college was to sample Pacific rockfish for the fisheries commission. Very quickly, though, she objected to the idea of smelling like fish. When she took a harvest position at Ferrari-Carano, she fell in love with the aromas that captivated her senses, and now, 21 years later, she oversees three winemaking facilities.
"We have three winemaking facilities and two female winemakers at each place, and I oversee each facility, making a total of seven women winemakers," said Quider. "We are all very sensitive to aromas and flavors. I feel that our wines express the vineyard sites that we have all over Sonoma County, and we try very hard to be as consistent as possible, with our quality as a focus. I do count my blessings every day that I get to make wine for a living!"
In Napa Valley, a young Diana Snowden Seysses was raised among a family of grape growers. During her freshman year at University of California, Davis, she took a job at Robert Mondavi, was inspired by winemaking and never looked back. The following year, she met her future husband, Jeremy Seysses, son of an international icon in Burgundian world, Jacques Seysses, and founder of Domaine Dujac.
"When I finished my studies at Davis, I went to Bordeaux because my family grew cabernet, and after that, I worked with his family at Dujac," said Snowden Seysses.
Master of Wine Clive Coates once said, "The Dujac style has always been one of great elegance and purity, wines of poise and balance."
Since 1986, Domaine Dujac's philosophy of planned minimal intervention allows each vineyard to produce the finest fruit possible while preserving organic balance and the integrity of the land.
Today, the estate has transitioned from one generation to the next. Snowden Seysses' husband is heavily involved in winemaking and cellar management alongside his 39-year-old wife and her brother-in-law's son, Alec, who is assuming many of his father's administrative duties. The infusion of new blood has proven to be a boon, allowing this remarkable estate to maintain its position as one of Burgundy's most elite producers.
The busy mother of two, Snowden-Seysses straddles her time between her family estate, Snowden Vineyards, where she oversees winemaking, and Domaine Dujac. She also consults on her father-in-law's Provence project, Triennes — a collaboration between Seysses and Aubert de Villaine, co-owner of Domaine de la Romanée-Conti — on the red wines that they produce. Additionally, she consults for Ashes & Diamonds, a new facility yet to launch.
"I want to be everywhere at once, but on the other hand, I love seeing two different sides (Napa and Burgundy)," she said.
She finds other gains for not being at all the places at the same time, which she says offers her a unique perspective and a greater appreciation overall. There exists a common philosophical backbone in all her wines — a Burgundian approach that is the guiding light for all the projects she works on.
"The most inspiring, heart-stopping wines are farmed at least organically," said Snowden Seysses. "Creating a living, thriving ecosystem in the soil — it's something you can do in Burgundy, Napa and Provence; and those wines that are farmed with that kind of intimacy is where you can feel concentration and vibrancy in the wine.
"Philosophically, even though I'm working with pinot noir and cabernet in two different climates, you still leave room for nature to do at will with both grapes, and that is something I take everywhere."
When Snowden Seysse started in the wine industry, there were already powerful women.
"Heidi Barrett, Helen Turley and Lalou Bize-Leroy — they were already there, and I had a feeling my sex was never going to get in the way, almost to the contrary. It's a field where women thrive," she said. "Even if the women weren't making the wine, they still had a major role to play. The success of the wine is a team effort; it's never one person. And women are definitely a part of creating a team feeling, a team spirit, a family spirit."
Success of women is reflective of the diverse roles they hold, where relationships, passion and teamwork have been central. These are some of the many attributes that Alison Sokol Blosser inherited from her mother and mentor, Susan Sokol Blosser, a contemporary Oregon wine industry pioneer. For more than 40 years, before there was an Oregon wine industry, her family began growing grapes and creating stunning wines. The art and passion of her family business consistently captures the terroir of Dundee Hills, a subappellation of Willamette Valley, Oregon. It is expressed through the brilliance of its estate fruit, which is farmed organically to emphasize good-to-the-earth policies in every phase of the business.
Co-president and second-generation winegrower Alison Sokol Blosser works with brother-winemaker, Alex, to bring new energy, passion and innovation into the family business while steering strategically into a successful future.
"Every day we are working on success through hard work, and relationships, and really supporting our amazing team. Alex and I know we can't do it alone," said Sokol Blosser. Proud to be a small family business — with the intention of staying that way — she is gracious in her role, expressing, "I'm just a steward of the business. We just want to take care of the business so we can pass it on to the next generation."
Yet, the mother of three is very much the daughter of her iconic mother. She is involved in the Oregon wine industry as a board member of the Oregon Pinot Camp and a founding board member of the Dundee Hills Winegrowers Association, all while creating her own trailblazing presence.
"Wine is really sold one bottle at a time, and it's telling the story about why our land is special; and how we made the wine; and how it's going to pair with your meal; and how it's going to add joy and laughter to your evening. That's what it's all about."
Sokol  Blosser said about pinot noir, "Every sip tells a story, and the ending lingers rather than telling you, 'The End.'"
Similarly, these tenacious, uncompromising leading women of quiet strength and resilience, who are unafraid of getting their hands dirty, are nurturing pioneers at their finest. And their stories are yet to be continued.