With a nod to the health-conscious, chefs make vegetables the star of the plate
By Heidi Knapp Rinella

Las Vegas' top toques, experts at working with luxe
ingredients such as caviar and foie gras, are increasingly turning to — vegetables.
"I think people are more and more conscious of what they're eating," said Frederic Don, chef de cuisine at Pierre Gagnaire's Twist at the Mandarin Oriental.
To meet those needs, Don recently introduced a vegetarian tasting menu "like you can't find anywhere." Available with five or six courses and optional wine pairings, it includes such dishes as the Chef's Garden, baby vegetables served with lindenwood gelee, lemon sorbet and fromage blanc.
The emphasis is on classics at Bouchon at The Venetian, but chef de cuisine Josh Crain recently started serving a vegan chop, which he learned at the hand of chef/proprietor Thomas Keller's mentor, Roland Henin.
"It's a mixture of different grains and mushrooms and kind of forms into a little pork chop," Crain said.
The chop, which has been well received by Bouchon's vegan guests, is served with the foods that usually accompany the restaurant's swordfish — tabbouli, tomatoes, cucumbers, Nicoise olives, tomato water and broth.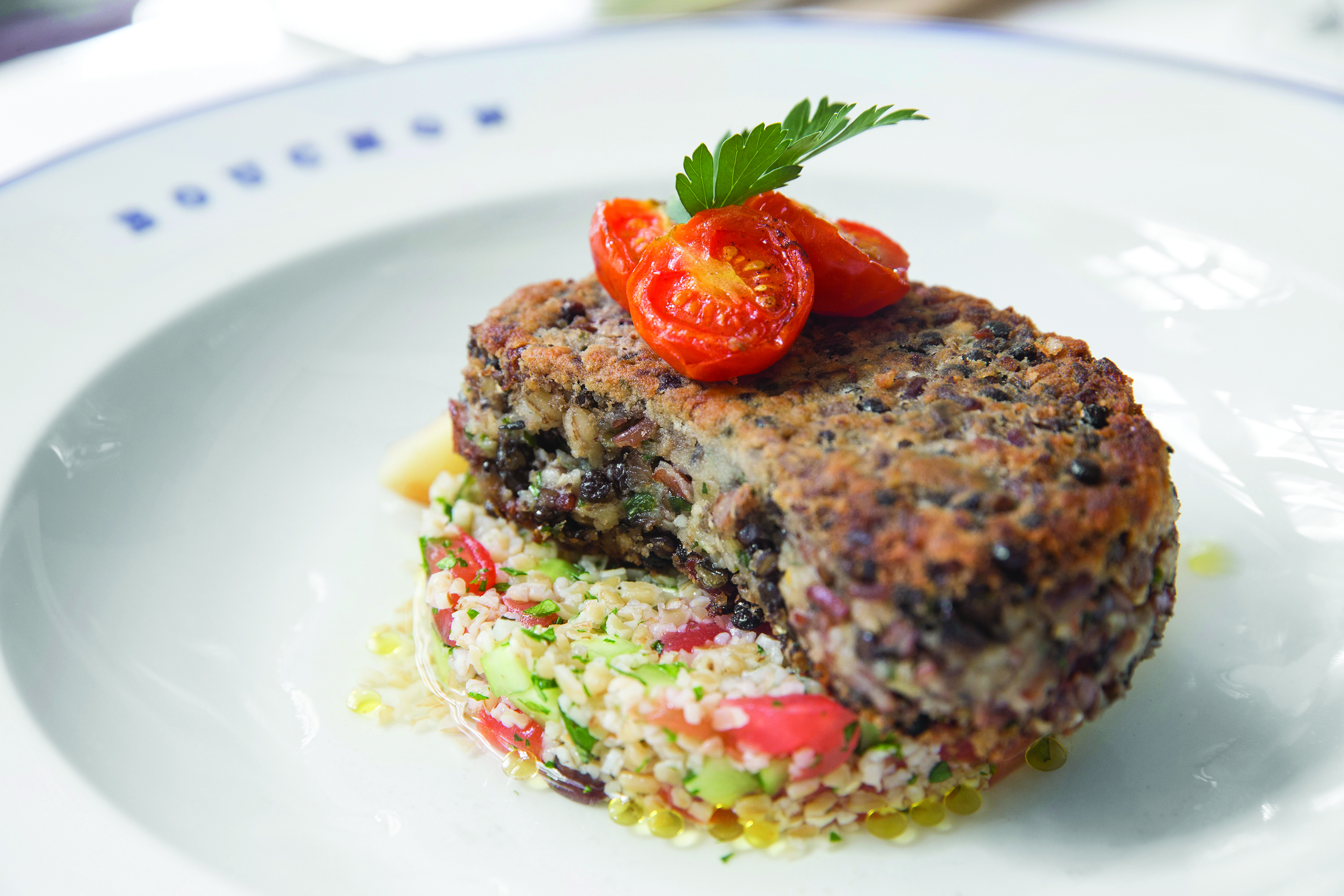 At Shawn McClain's Sage at Aria, chef de cuisine Chris Heisinger said he's introduced dishes such as a sunchoke tartare, lightly roasted, thinly sliced sunchoke chips with a caper-raisin emulsion and cashew pudding. Heisinger said he hasn't seen a lot of increased demand for vegetable-based dishes at his restaurant, but he did this summer while traveling in Texas and California.
"There's a real push right now," Heisinger said. "I wouldn't call it vegetarian food, by any means, but vegetable-driven food. The proteins are still involved, but are really taking a back seat."
"More and more people want to eat a little more healthy," Don said. "Even in a fancy restaurant."